SOCIAL SUSTAINABILITY
Tex is a socially conscious corporate
We ensure that we manufacture in the interest of our society and work closely with our community
PROGRAM 'IIMPACT'
60,000 Girls . 1000 Villages . 11 States
IIMPACT provides educational opportunity to girls, from socially and economically disadvantaged communities of India, who traditionally have no access to schooling. The organization aims to break the vicious circle  – the cycle of illiteracy that girls from such communities are in. This is done through local community-based Learning Centers, where they get meaningful and stimulating education up to Year 5 and are guided to their entry into mainstream education.
IIMPACT is supported by corporations, trusts and individuals who want to make a difference. This inspiring initiative that is co-founded by the management of Tex Corp, through which 60,000 girls in 1,000 poorest villages in 11 states of India are getting free primary education. You can join and help us reach our goal of 90,000 girls in 1,500 villages.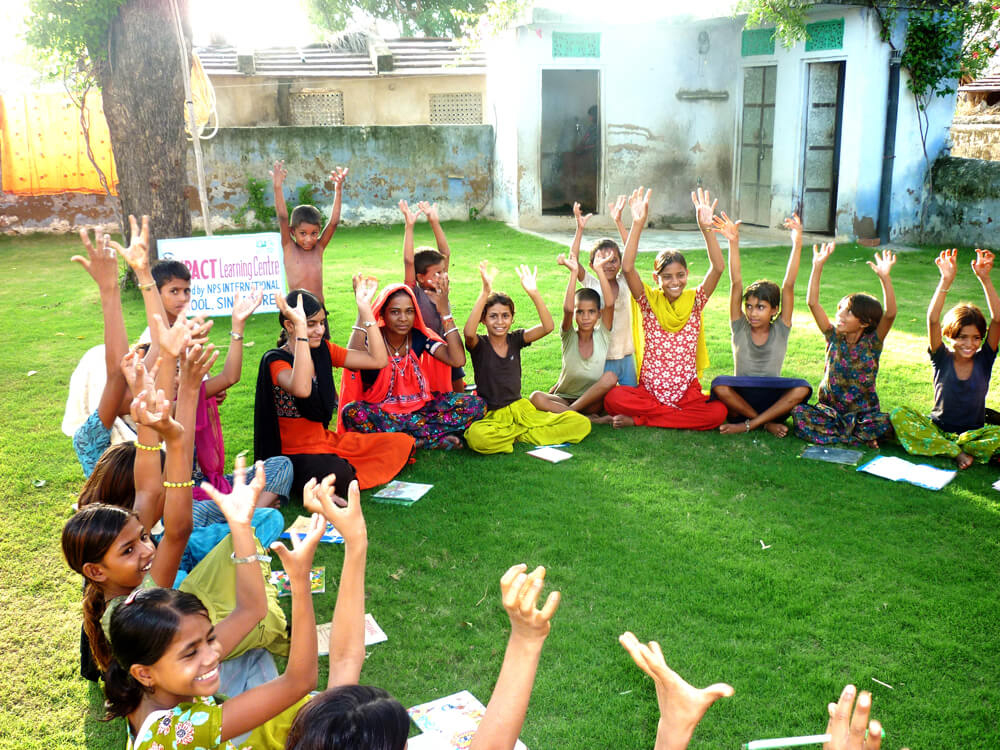 P.A.C.E INITIATIVE
40 Women . 3 Months . 4% Productivity Increase
Personal Advancement & Career Enhancement (P.A.C.E.) program was facilitated to train 40 women workforce at Tex in order to unlock their true potential. This training was imparted by Shahi Industries, a licensed P.A.C.E partner for Gap Inc.
The program is a combination of classroom training and roles play activities that aims to help women employees maintain personal and professional lives. Followup training sessions is in local language to make sure that everybody is getting the benefits.
At Tex we have noticed that PACE participants have better communication skills, team work and leadership skills.